Jackets made of leather are the ultimate symbol of style and taste. This range of clothing items has a timeless appeal and has facilitated some of the greatest fashion trends over the ages. It is one of the staple items for any functional wardrobe whether for men or women.
In case this thought ever crosses your mind that you're too old for this stylish clothing item then you are not just wrong but as a matter of fact, gravely mistaken. This appealing range of item comes in a wide variation of designs and styles. In other words there are different versions of these jackets for every age group in both genders.
Apart from style and design these jackets are also available in a wide range of colors. You can easily keep redefining your style statement time and again with different colors of these jackets designed in different style. In fact this particular clothing merchandise is unbelievably versatile and thus, they easily go with just anything and any style that you can imagine.
However if you are looking for a formal option then black is certainly the most obvious choice. In fact black leather jackets sell like hotcakes compared to that of any other shade. You can wear a black jacket with a pair of denim jeans and some dark shade to be the killer on prowl. Brown is the next color in the line of preference followed by tan, coffee, wine and navy.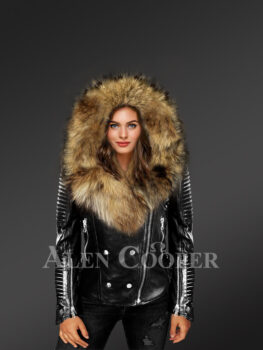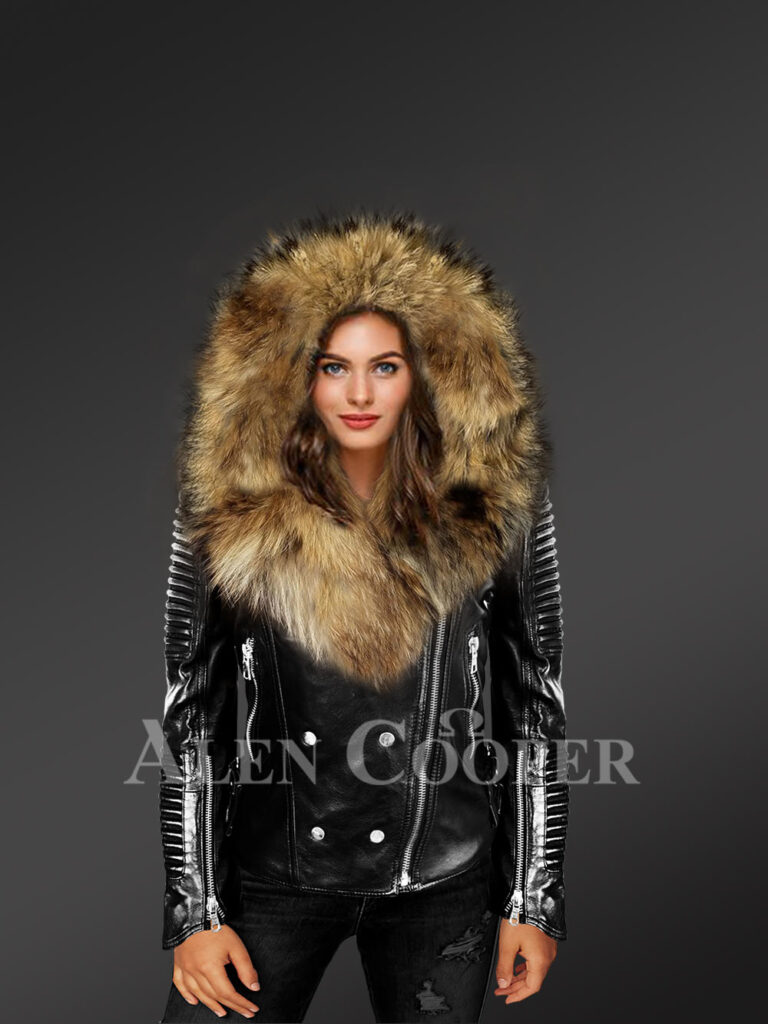 This variety of clothing does not come at a reasonable price. In fact buying a genuine leather jacket is no less an investment. Therefore it is important that you do not only consider the color but also the hide from which the jacket is made. The texture as well as the durability of the item depends largely on the hide. Cowhide and lambskin are two great options compared to the rest. Jackets crafted from either of the two hide types are undeniably smoother in texture and more refined in appearance.
Different types of hides that are used
Lambskin or sheepskin – this variety of hides comes with a luxuriously soft and supple texture and is very costly. Moreover these jackets are pretty comfortable to wear as these are lightweight. In addition to that the item offers sufficient warmth and comfort even in extreme low temperature conditions. In addition to the facts already mentioned the item lasts long. As mentioned earlier this variety of merchandise is also very costly. According to designers crafting Italian-finish leather Moto jackets, if you're planning to buy lambskin leather jacket better be prepared to shell out a fortune to realize the dream.
Cowhide – A large number of these jackets that are seen in the market is made from cowhide. It offers much warmth and comfort in extreme cold in one hand while on the other is pretty long-lasting. However cowhide jackets too are quite expensive.
Buffalo hide – This is slightly inferior to cowhide although the difference is negligible. The item is heavy-duty and is guaranteed to last for years together with minimal care and maintenance.
Goatskin – This variety of hide has skinny appearance although that makes the jackets look attractive. It offers great warmth and comfort in extreme cold climates and also provides sufficient safety and cushion in cases of minor accidents.
In the following section of the blog post let us explore some popular designs in leather jackets.
Ongoing trends
Almost every alternate day newer versions of these jackets are introduced to the market. These fresh stocks have some great styles and are meant for both men and women. Some of the popular varieties include the following:
1. V bombers – This style emerged from the desperate need of warplane pilots to stay warm inside the cockpits in the First World War. Since then the style has grown into a cult status for both men and women.
2. Leather jackets with easily detachable fur collar – This range of the merchandise items is redefining fashion trend in recent times. Original plates of fur are used in designing the collar. The item range unquestionably radiates unparalleled style and sophistication to belong to a totally different class of its own. Moreover you can wear the jacket with the fur collar on extremely cold days for greater warmth and comfort. However on bright, sunny days you are expected to remove the zipper-out fur collar to wear only the basic jacket. Thus this innovatively designed fashionable jacket lets you make different style statements easily.
3. Leather biker jackets – These are just ordinary jackets made from leather and neither have fur collars nor look alike bombers. However the product line has a soft and shiny texture which indicates the leather quality is premium as well as processing of the leather was done thoroughly using the best dyes and oils by technically sound experts.
Apart from the ones mentioned above many other varieties do exist in the market. Some of those include:
Quilted jackets – this range of leather items has a distinct touch of both masculinity and femininity at the same time. Moreover these may not be very smart and appealing but certainly warm and comfortable for winter months.
Military-styled jackets – This range of jackets is quite attractive and is assured to contribute to your charming personality.
Trench coats – In recent times, trench coats are losing their length. This range of leather item is more of necessity in cold countries. The clothing range is undeniably stylish and effective in keeping you warm and comfortable even in freezing cold.
Now here's a word of caution. Spurious variety of jackets made from faux leather is very difficult to identify from their authentic counterparts. According to designers crafting leather jackets with fur collar for women this is even truer for people, who are out on jacket shopping without having a little knowledge on leather. Therefore before you go shopping for these stylish jackets – online or offline – make sure to do a little spadework or research so that scrupulous salesmen cannot take advantage of you.