Today parka is one of the most desired style stalwarts. Day by day its popularity is increasing. With the rising demand, now it is the duty of the manufacturers to add new designs to create an iconic style statement. Modern people love to explore and they are happy with creating their own style statement instead of copying others. Today Alen Cooper will talk about some exciting designs which can instantly boost your appeal to the highest pleasing level. So, let's start-
Most of the people think that parka is there to create ideal grocery shopping attire during the winter time. But it is the time to break that myth and make the winter more glamorous! In the below, some stunning parka women's coats are described, let's have a look-
This is a long length navy blue parka jacket with voluminous fox fur hood and frontlines. This is the utmost time to set a new style statement and that you can best do with this exciting collection of Alen Cooper 2019. It is a navy blue winter parka with soft and voluminous fox fur hood with frontlines. There are a lot of other things which are making it simply special as well as out of the box such as 100% polyester shell, polyfill, and Rex Rabbit fur lining. Longer than regular ones, both button and zipper front closure, smooth and comfortable texture, and elegant color- all are making this option a 'must-try' choice in this winter.
It is another exciting collection of Alen Cooper. Bear brown parka with a voluminous fur hood and long collar (frontline) is no doubt a great winter outerwear choice. Not only it can offer you the required warmth but also it can offer the adding style vibes you are in want for long. It is longer than the regular ones; its shell is of 100% twill, the inner lining is of Rex Rabbit fur, voluminous fox fur hood, and full sleeves with belted wrist closure-you cannot expect all these great features at anywhere else unless it is Alen Cooper.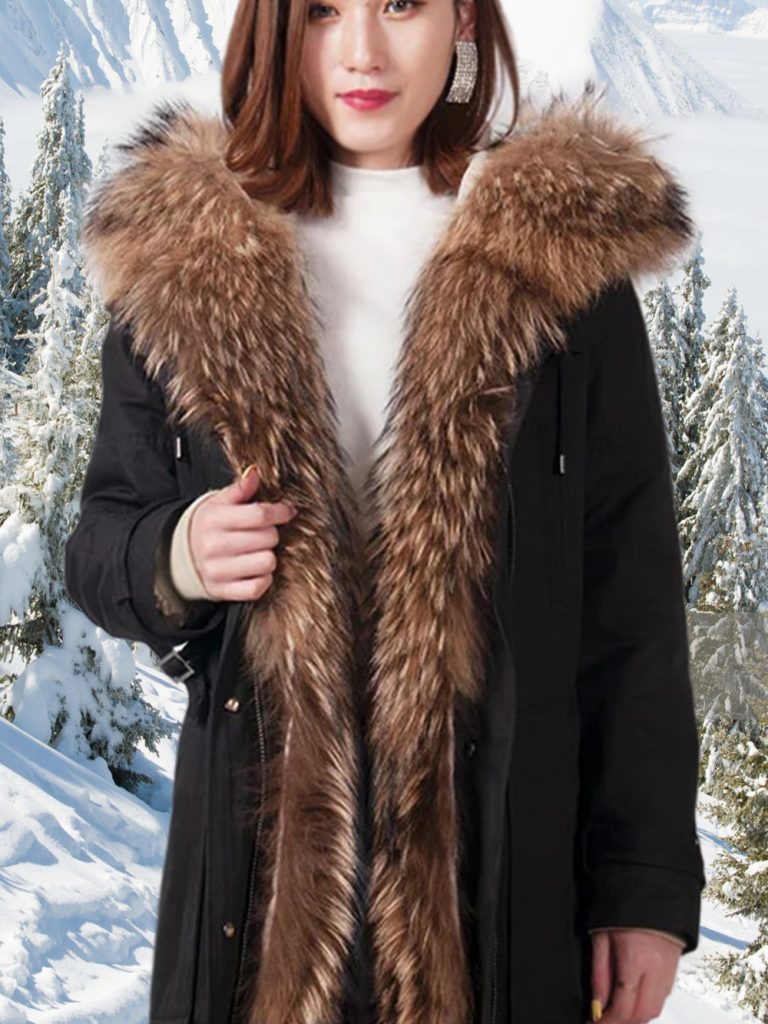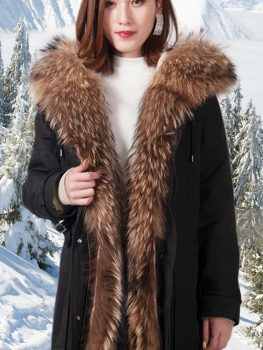 You know that black is beautiful and it becomes two times more beautiful when you wear a black parka with a voluminous raccoon fur hood and long frontline. You can pair this with simple denim yet you will rock the season with your high style essence. You can notice that it has soft and voluminous fur hood with long frontlines and the inner lining is of also fur, polyfill, and 100% genuine twill. If you have all these gems in one outerwear, get sure your winter is going to be the best and most stylish than ever.
In the winter time, generally the outerwear world is covered with white snow and it creates an amazing view. You feel rejoiced from the very core and that's why Alen Cooper is here to make your joy double with its exciting winter parka collection 2019. This is a milk-white winter parka with voluminous and luxurious blue fox fur hood. You can enjoy adding comfort as it has fox fur inner lining, poly filling, and 100% polyester shell. Just with denim, it will look stunning! So, what are you waiting, grab it and make your winter style more vibrant!
This winter is not about copying others' style. This era is about crafting your own and unique style which can add the required style vibes instantly. It is a long parka with a voluminous purple raccoon fur hood and long frontlines. It also offers the best comfort as it has 100% washable cotton shell and raccoon fur inner lining. One can wear this at any time of the day and beat the cold with high style essence.
These are just five parkas from Alen Cooper. There are a lot of other glam women's parka jacket options to add to your cart. In order to check those, you can browse our parka section.
Have happy browsing!