Whether you're planning to take that charming girl in the library on a date or spend the weekend with your band of brothers at the lounge, a leather biker jacket is your best bet. This iconic dressing item can fit you smoothly as a style-savvy gentleman or a true blue biker regardless of your age, aesthetics and style sense. Ideal for just any occasion you can imagine, this versatile clothing item has been at the center stage of fashion more than a century.
Biker jackets – unlike any other clothing option you can name – have a timeless appeal. In addition to that those are pretty durable and highly functional. All these factors bind style-savvy, self-conscious individuals easily to this iconic outerwear.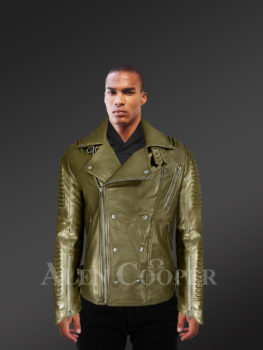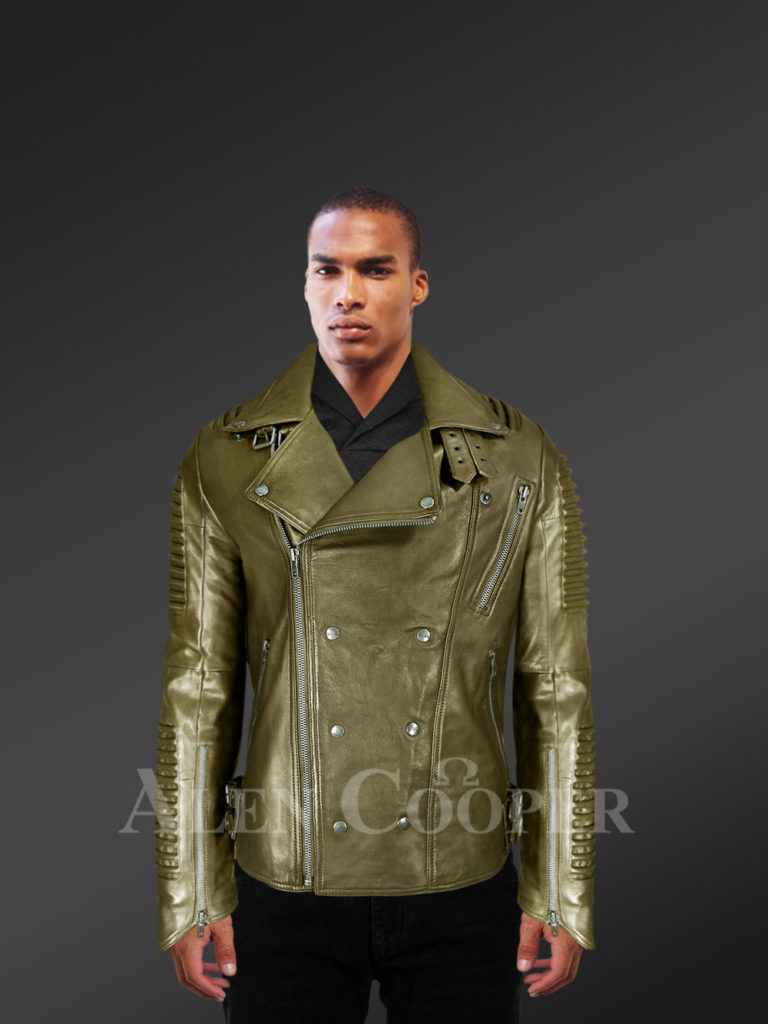 Varieties of the range
The entire range of high fashion apparels invariably blends fashion with practical functionality and jackets made of leather are no exception. Equally popular among both men and women the range of outfits can broadly be categorized into 3 types:
1. Biker jackets
2. Bomber jackets and
3. Racer jackets
Considering the unbelievable commercial prospect of the jackets made of leather there are many other types widely available in the market other than the ones mentioned above. But the varieties mentioned here are obviously more popular and relevant compared to the rest.
Craze for these jackets has survived a century and it is certainly not going to thin away any time soon. In the following section of this blog post let us briefly explore the history of its origin.
The origin
This incredibly hot fashion item was initially introduced as a military wear. During the early 1900s when the First World War was going in full phase German combat pilots flying bomber planes started wearing brown colored jackets made of leather. The war ended but the craze for those jackets hung on. Gradually at some later date during the World War II those jackets got a name and came to be known as bomber jackets or simply bomber.
The term bomber jacket was used interchangeably with flight jacket or aviator jacket. This range of leather outfits proved convenient for pilots in combating extreme cold sitting in the cockpits at high altitudes. Hardly anyone could've imagined that how timelessly chic and appealing this style would become in the days to come!
In fact black leather jackets made their appearance much later. However these days, other than brown and black these stylish jackets are available in a wide range of shades including tan, navy, wine and others.
This version of fashionable leather garments was introduced to the world of fashion by one and only Irvin Schott in 1928. This design was much identical to the contemporary Moto jackets. He named it after his preferred cigar brand the Perfecto.
Even today highly esteemed fashion experts opine true to its name the designing of the jacket was perfect. This design as a prototype motivated many younger designers to introduce their own styles.
Before the Perfecto was introduced by Schott leather jackets used to have buttons for front closure. Schott first introduced zipper closure, which was undoubtedly a bold and daring idea back at that time. Schott's designed jacket was priced at $5.50.
Popularity of this design was almost instantaneous. People flocked to collect their piece and in no time the jacket became a staple for every fashion-savvy man's closet. The trend just went on increasing through the 1950s. The craze did not go unnoticed in Hollywood and one cult movie after another came out featuring the jacket at the center stage. In fact Hollywood contributed handsomely to spread the trend of leather jackets among masses.
Hollywood is also responsible for the bad boy vibe that the jackets are noted for. Rock stars were never far away from picking up the trend and this is how the range of leather clothing became cult among stylish men.
Women's version
Ladies picked up the trend somewhere between the 1970s and the 1980s. Female rock and roll stars of that era played the significant role in popularizing these jackets among fairer sex. It did not take time for the trend to spread like wildfire. Thanks to those stylish divas to outfit appeared in a new avatar with studs, buttons and pins. This modified version of the jacket was more chic and tasteful.
Since then this range of jackets has only become increasingly popular with time. These days including the recent past the jackets have become more casual and softer high fashion item. However there's no dearth of innovation and creativity in pursuing newer designs of these jackets. The latest craze in leather jackets for women include detachable fur hood and fur collar.
Some of the best versions in this range are seen at Alen Cooper. Made from genuine hides of Italian-finish leather the items are of premium variety and guaranteed to last for years together. Detachable hood and collar are crafted from original plates of different types of furs including Finn raccoon. The product lines are completely made by hands. In fact the item range reflects 100% genuine Italian craftsmanship.
The jackets are very soft in texture and lightweight. Glittering with lively appearance the product line reflects unparalleled style and sophistication. Unlike the other versions of leather jackets you can wear these items as a proper dress. The plush item range truly belongs to a completely different class of its own.
These jackets offer much warmth and comfort; these are ideal for extreme cold climatic conditions where the temperature drops much below the ice point for days together. Unlike the standard versions that are available you can wear this leather clothing items in a number of ways depending on your mood and the weather.
On exceptionally cold days you need better insulation and more warmth. Thus you wear the jacket along with the detachable fur hood and collar. Alternately on warm sunny days you remove the zippered-out fur hood and collar to sport only the basic jacket made of leather. Both ways you establish superb and tasteful style statements that are difficult to match.
These latest version of Moto jackets for women are crafted smartly to highlight your physical assets and curves in a dignified and tasteful manner. Perfect fit is guaranteed for everyone without considering your height or figure. Moreover the item range reflects absolutely flawless finishing that ensures higher value of your money.