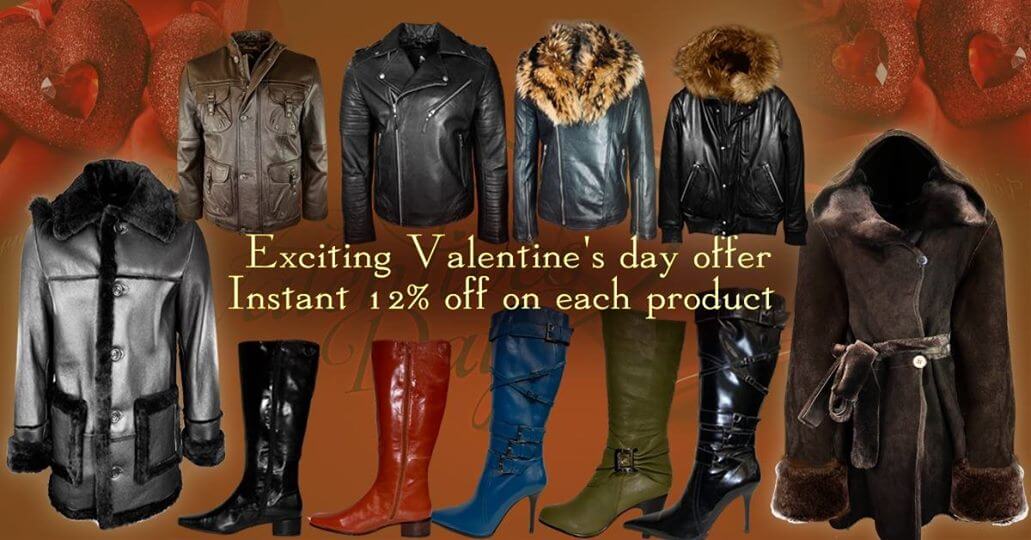 All you need is love! But a little chocolate and shopping now and then do not hurt! And if it is about shopping the real leather and fur outerwear for your beloved one then you are going to spend a great time! What can be more exciting than shopping real leather winter outerwear for your loved one!
Alen Cooper has come again with an exciting discount offer for Valentine 's Day. And all the collections are completely unique. You are not going to get this type of products anywhere else. Each and every product is separately designed and crafted with care and expertise.
Here you will get real leather jackets with various kinds of designs. From the traditional options to unique modern jackets and coats- everything you will get here at a reasonable price range. In order to make your Valentine 's Day more special, we have come with our special collections. If you want to make this V day more exciting and make your partner happy then gift him/her a real leather jacket. And you know that according to Andrew Gibson, "My heart is still a leather jacket I am waiting to give to someone sweet".
If you have any special design or color or something else that you want to customize then we can help you as we offer the customized service too. So, come, shop, and make this valentine's day more lovely with our instant 12% off on each product!