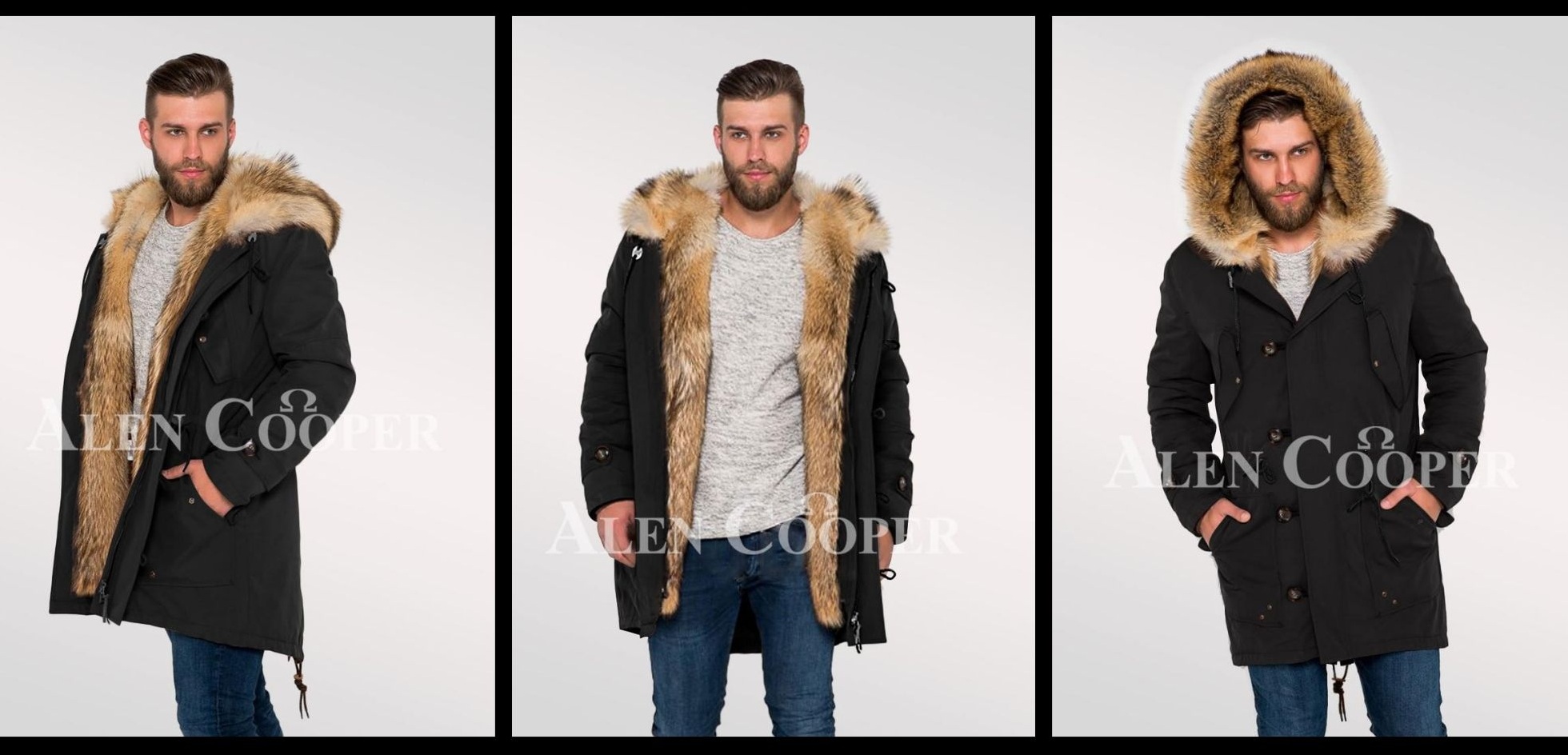 People, who love winter, never accept that there's anything called bad weather. Rather, they insist the inconvenience is totally due to poor clothing choices. And in the United States there're many places that freezes deeply throughout the chilly months at a stretch. In such climatic conditions nothing but a parka coat or jacket forms the first line of defense against chilly, wet and windy misery otherwise called winter.
In the following sections of this blog post let us discuss a little about parkas so that you can stay cozy and comfortable wrapped in the insulation of this amazing dressing item in the wintry months ahead.
What is a parka?
Parka is meant to keep you warm and dry in freezing wintry conditions but with a difference. Unlike many gears designed specifically for winter sports parka keeps you warm, cozy, dry and comfortable even when you're static and not moving or when you don't have layers of clothing underneath. However, it does not offer as much mobility as those gears designed for winter sports.
Down versus synthetic fill
Down offers a lot of compressibility; in other words which means it can trap lots and lots of warm air to offer higher and foolproof level of insulation. It can also retain its volume pretty well. Thus a down coat keeps you warm and comfortable over the years. Moreover, as you may have guessed by now, down is costly and sometimes cleaning proves difficult. A down jacket does not perform to its optimum capacity when it is wet. Therefore your down jackets must have proper waterproofing. On the other hand a synthetic fill isn't meant to last over the years. It gradually keeps losing its loft or insulation, offering lesser warmth over time. However, it can handle moisture and water better than down jackets.
The kind of parka you need   
The kind of parka you need totally depends upon the climatic condition you live in. If you are in a wet location, your down parka coat must have ample waterproofing or you should consider synthetic fill. Parkas that are ideal for wet weather should be waterproof and not just water resistant. Highly trained craftsmen designing men's parka fur coats suggest going for those with hard-sided shell as the exterior surface. For harsh chilly areas a parka jacket must have its inner and outer shells separated by a layer of down or synthetic fibers.
Take your activities into account
Do you commute a long distance daily? Will you wear your parka while hiking and then wear it to work as well? Do you've to shovel? If you intend to use the parka for any kind of athletic activity, choose one that has athletic features, like helmet compatible hoods and water bottle pockets. This range of fashionable items is made of more durable substances.
A casual parka, on the other hand, is designed to radiate stylishness, offer adequate warmth and weather protection. Compared to the other variety with athletic functionalities, these parkas are usually bulky and not ideal to perform much of an activity than waiting at the bus stop and enjoy its warmth.
If you have to keep standing for long hours outdoors, it is better to choose a long parka over a short one to keep the lower body part warm without wearing those added layers of long underwear. A hooded parka is the ultimate choice for those wet and snowy days when an ordinary head gear is just not enough to beat the chill. These days, parka coats for men with detachable fur hoods are also available.
Don't skip these minute details
A well-designed parka coat never comes without roomy and well constructed pockets. Apparently this may not seem to be important but when you have to fumble around in the freezing weather to locate your smartphone you'll understand what we mean. Make sure that your parka not only allows keeping anything in the pockets but also taking them in and out is smooth and effortless. The zippers should ideally be usable with or without gloves. Premium variety of the dressing item invariably has fleece lining inside pockets. Make sure the cuffs are just tight enough to hold the heat inside but not so tight to make you feel uncomfortable.
No need to compromise with your ethics
If you are against cruelty to animals there's no need to compromise with your ethics to get your chosen parka. There are plenty of manufacturers in the US to cater to your need. They work with furs that involve no force-feeding or live plucking. The down they use comes from birds that are raised for meat.
Smart dressing options for men's parkas
Now let us explore some smart combinations for parkas to make you appear more masculine and attractive.
Parka with black chinos: The combination of a parka jacket with black chinos makes any man look elegant and cool. Usually fashion brands do offer excellent bargain offers with men's parka jackets for sale to let you grab the right combinations without making a hole in the pocket. Choose a pair of dark brown leather boots as the accessory to go with the combination.
With blue jeans: The combination of a parka with a pair of blue jeans is one of the best ways to look cool and confident. A pair of brown leather desert boots matches with the combination to make a bold manly fashion statement.
With burgundy chinos: This is an off-duty combination when you let your hair down to unwind at the end of a grueling day. You can shake up this combination with a pair of desert boots made of black leather.
A pair of white jeans: A parka complements a pair of white jeans too and the combination does look cool and convincing. You can slip on a pair of light blue athletic shoes to reflect a stylish nonchalance attitude.
With charcoal chinos: Teaming a parka with charcoal chinos is an ideal party wear. It makes men look trendy as well as polished. You can spice it up with a pair of charcoal athletic shoes.
There're plenty of smart and elegant combinations for a parka, which we'll discuss some other time. A quality parka is a high-end product and don't come at reasonable price. Thankfully reputed brands offer sale on parka coats for men as well as women at regular intervals. You can look out for those offers to avoid a pinch in your pocket.