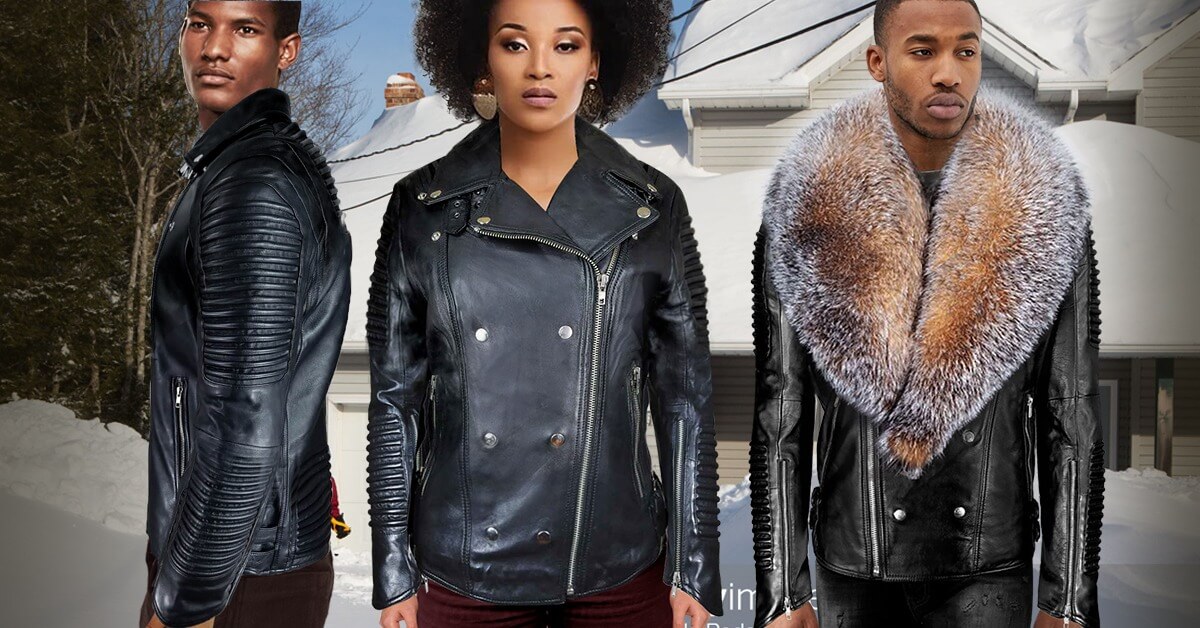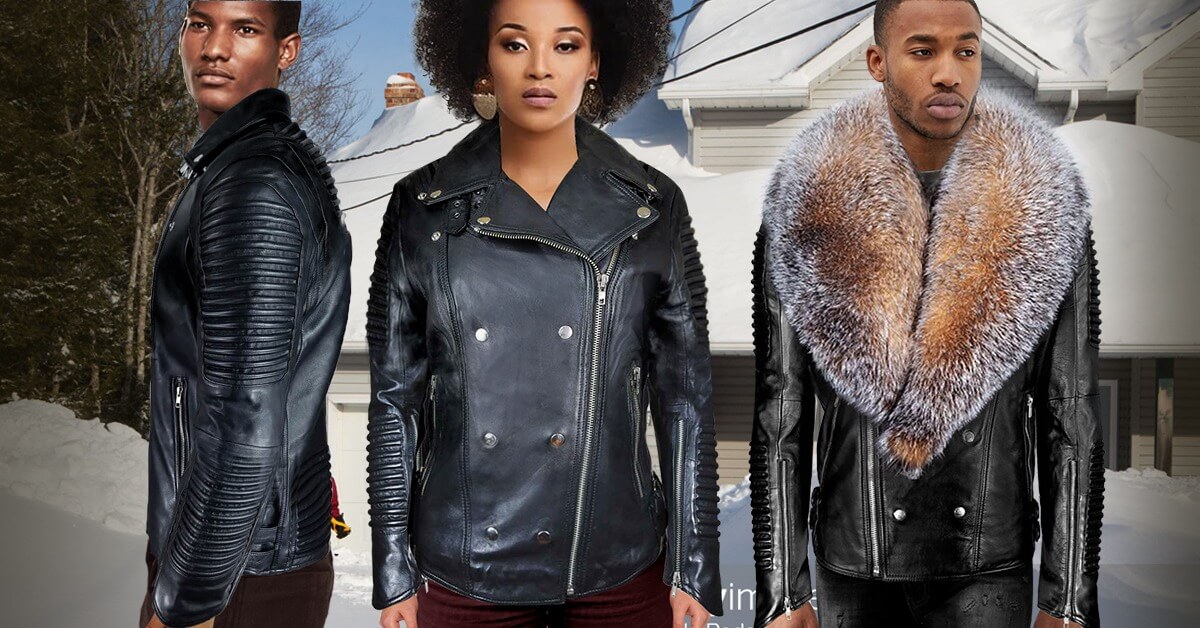 Leather jackets – as the name implies – is made from leather. Leather, more or less everyone is aware, is made by tanning hides of animals. The leather material is conventionally dyed black or brown although it is available in almost every other color these days, thanks to advancement of the knowledge on chemical dyes. Leather jackets are a much admired dressing item across the timeline. It also has a universal appeal. It resonate class and style apart from being heavy-duty and durable. These jackets also provide protection from harsh weather.
The range of outfits is equally popular among different sections of the society. Thus, motorcyclists, aviators, policemen, musicians, greasers, film stars and every other category of celebrities are frequently found donning one. Leather jackets rather have a simple history that can be painted in monochromatic shade. In 1900s, only soldiers and aviators in Germany used to wear the item. Gradually considering the warmth and comfort the heavy-duty jackets provide even in chilling atmospheres, in course of time, those jackets became a part of their uniform. From 1950s onwards a lot of Hollywood stars and members of many renowned music bands switched on to leather jackets to make their style statements. The item thus acquired an iconic status almost in no time and gained universal fame cutting across both geographical and political borders.
Different style variants
As the jackets made of leather shot their way into the limelight, manufacturers came up with different variants of the product in the market. A wide and impressive range of these variants does exist and thus, it is not only possible but also easy to get a jacket that goes with your choice. Many manufacturing brands even offer customized jackets for both ladies and gents.
However, on the whole the most prominent variants of the outfit include the following:
I) Double rider jackets – It is the original version of leather jackets used by motorcyclists and this version was made immortal in 1928 by no one other than Irving Schott. Some of its prominent features include slash or side pockets, an off centered zipper and body-hugging waist, cuffed sleeves with zip, which give the item a distinguished look. As you probably have guessed, these are wind-proof jackets to cater to the cause of riders.
II) Bomber jackets – this is yet another antique and widely popular variety. Initially it was designed for pilots of fighter aircrafts and that is how the outfit got its name. The version of the jackets was designed keeping in mind warmth and comfort of pilots sitting inside enclosed cabins of antique aircrafts. The features include elastic waist, front open zip, sleeves with elastic cuffs with a fur collar and lining.
III) Fatigue jackets – this version of the jackets have dual pockets on chest along with shoulder reinforcements.
Leather jackets for men and women
The different variants of these jackets discussed above are equally popular among both men and women. However jackets meant for men can be differentiated from those meant for women. Here're some tips to help you identify the differences easily:
A) Jackets meant for men are usually larger than women's
B) When women's version is concerned, the jackets are spaced at the chest and have high cuts from the waist
C) In men's jackets buttons and zips are done on the right side while that in women they are on the left by convention
D) Plain and simple collars are stitched to men's jackets while women's jackets have different cuts like zigzag, high collar and others
Leather jacket types
Leather jackets are made from different types of animal skin. Usually the larger the animal, the thicker is the leather. Cow hide is the thickest hide that is used in making the jackets. It is comparatively warmer, more comfortable in chilly atmospheres and also heavier in weight. It also requires a much longer time to wear in. Cow hide is often blended with wool and fur to make the jackets insulated, warm and cozy even in peak winters.
Leather manufactured from sheep skin is also warmer and cozier in harsh winters but unlike cow hide it is much lighter in weight and hence easy to carry. This category of the item is also long-lasting, radiates style and elegance while being much comfortable at the same time. Usually the majority of leather jackets for women are made from it.
Distress leather jackets are another distinct variety that is solely meant for style and fashion. Polyester material is often fused with leather to make the jackets lightweight while being insulated to chilly air at the same time.
Suede leather – on the other hand – is extracted from the underside surface of goat, lamb, deer or calf leather. It also shows a fuzzy surface, which is technically called napped finish. This variety of leather is very soft and delicate. Thus, it is used very seldom to make leather jackets.
Faux leather is synthetic or man-made leather and has strong similarities to authentic leather. As such, differentiating between these varieties is often a tough call although products made from synthetic leather is priced very reasonably.
Advantages
Leather jackets offer distinct advantages over other alternatives and this is why the item is so popular over the ages. The advantages include the following:
1) Reliable friend in harsh, extreme weathers – leather jackets invariably offer much needed insulation and warmth from harsh chilly wind while riding bikes. It also offers resistance to rain, dampness, moisture and snow. Moreover a leather jacket easily lasts season after season. All these factors contribute to making it an essential element in wardrobes across regions of very low temperatures.
2) Protection from accidents – this quality of jackets provides substantial protection from injuries in bike accidents and every seasoned biker is bound to admit this fact. Abrasion against the road surface may damage your jacket but your skin remains intact and unhurt.
3) Easy to maintain – these jackets require minimal care and maintenance to last for years together.
Considering all these factors, it is obvious that the trend to buy Leather Jackets Online for Women as well as men is rising steadily in this age of e-commerce and electronic shopping. Divas have always been more style and fashion-conscious than the other gender across the ages. Staying abreast with that tradition, demand for leather jackets for women easily surpasses that of men. After all, how can they deny the elegance and class that the items resonate?