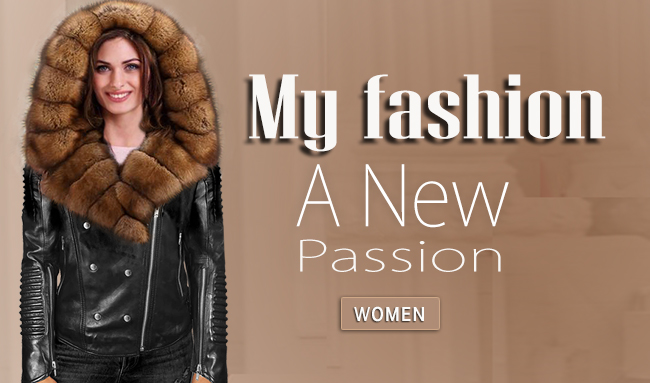 A leather jacket is invariably a timeless style statement! It is a staple item for any wardrobe that not only lasts years together but is also ageless and extremely versatile. Initially these jackets were meant for men and men alone. But over the years considering the factors already mentioned above the item has become hot favorite with the women folk as well. In fact a properly fitted leather jacket brings about significant improvements to the overall appearance of any individual – man or woman – like nothing else other than a suit.
In fact the two dressing items mentioned above, suit and leather jacket are some of the biggest investments one can make to build a tasteful, highly functional, stylish and enviable wardrobe. There is and always has been something transformative about putting on a leather jacket that fits properly.
However, it is important to know a fact or two about this range of items to that you can pick up the best one for you. Considering the overwhelming popularity, commercial prospect of these products is perpetually high. There are lots of deceptions existing in the market to run you into a bad deal. When you have some knowledge of the product, misleading or tricking you does not prove to be easy.
The jacket types
Technically, a jacket made of leather, irrespective of designing style, is a leather jacket. But when you explore the market you'll find roughly there are four types of these jackets that are prominent, which include the following:
Double rider or Schott perfecto jacket: The simplicity of its design makes it very easy to wear with versatile appeal. The jacket comes with a centre front zipper with minimal styling details. Traditionally, it also carries a band collar.
A2 flight jacket or trimmed leather bomber: The A2 was originally designed and crafted for combat airplane pilots during the WWII. That is why it is still called by various names like "bomber" or "flight jacket". To provide added protection against the chilly wind the front zipper of these jackets were covered by a placket. Along with a pair of large front flap pockets the jacket has ribbed cuffs and hems. In order to keep the pilots comfortable sitting in the cockpits for hours together at high altitudes the jackets had cropped hips compared to other fashionable items back at that time. Significantly, these design elements have hardly been modified even today although some leather jackets made from real leather come with fur collars, replicating more the newer G1 model.
MA1 bomber jackets: As the name implies, this one too was originally made for the combat forces and the generic name of this one is also "bomber". It has certain contrasting features with the A2 model including ribbed collar, a zipper pocket on the left-hand sleeve and slit pockets in place of the pair of flap pockets at the front to name a few. Gradually as the time went by, this version also became very popular among men and our divas were not much slow to pick up the trend.
Fencing jacket: This particular version of leather jackets is nothing but an adaptation of the jacket that fencers wear. The zippers in this version are placed asymmetrically with intention. Sometimes this asymmetry is so acute that the zipper makes a perfect 'S' curve design.
Leather industry in the US
There are fewer leather factories in the United States today compared to about 20 years back. Even fewer of those factories possess sound knowledge on leather technology. In straighter words, this means a large volume of jackets that are manufactured, including both the high end brands and less expensive ones are often born in the same factories.
There are many factories that use the same facilities for sewing a $2000 worth retail leather jacket as well as a $500 retail price leather jacket. If there's no difference in the quality of sewing, then why would consumers pay four times more price for a given range of items?
The most crucial factor that determines the price of a jacket is the quality of leather. Reasonably priced jackets are mostly manufactured from corrected leather. Animals that have excessive scaring and branding from the way they are raised contribute to the making or corrected leather. Designers having years of experience in making leather moto jackets say those skins are sanded down with great effort along with extra spraying of dyes and special treatments to give them a uniform appearance. Sometimes faux leather grains are also pressed into those skins to ensure the visual impact.
These additional coatings leave an overly smooth and plastic-like feel on corrected leather. In contrast to that uncorrected skins are often soft, oily and unevenly textured.
Because of these top coatings, corrected leathers will have an overly smooth, plastic feel, versus the soft, oily, uneven textured nature of uncorrected skins.
Topstitching
It is technical term in leather as well as fashion industry, which implies a decorative stitching on garments. Usually it is done along the edges of the pockets and the seams. It is somewhat like bolding text in a word document. Topstitching is a primary element in designing quality leather jackets as it gives those items a visual punch. High end jackets made of leather invariably have this feature. In fact, the majority of topnotch brands use a special thick thread manufactured by a German firm named Güttermann, which is costly.
Ordinary designers perform cost cutting by using thin, regular thread instead of the premium brand mentioned above. Moreover, they also minimize the amount of topstitching on a garment if they don't forget it all together.
Linings
Highly skilled and trained designers crafting women's leather jacket with fur collar point out poor-quality jackets usually have low grade synthetic linings just like reasonably priced suits and blazers. This variety of linings often gets torn or shredded easily and neither lets your skin breathe.
While costly jackets usually come with two different set of linings – one for the sleeve and the other for the body. Linings for the body are made of high-quality synthetic material if not cotton to provide you with greater insulation, warmth and comfort.