Winter and leather jackets are just commonplace. Winter seems incomplete if there is no stylish leather jacket. Maybe there are various types of jackets of wool, polyester, linen, and various synthetic blends. But neither your closet nor you will get the iconic status until you avail a genuine leather jacket. A jacket material such as cotton is soft and lightweight, wool is thicker and heavier and polyester is for artificial elegance! Among all these options leather is arguably the best one for the winter time. No other material can match the warmth capacity and durability of real leather outerwear.
Without any doubt leather jackets add elegance to your impression. You look classier than ever and easily be the central attention anywhere you go. Apart from the warmth and style there are many things that we get from a pure leather jacket. And we are still unaware of those facts. But now this is the time to know all the little details about this outerwear. In other words, you have the right to know all the possible information before buying a product. So, let's start-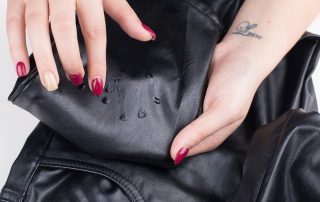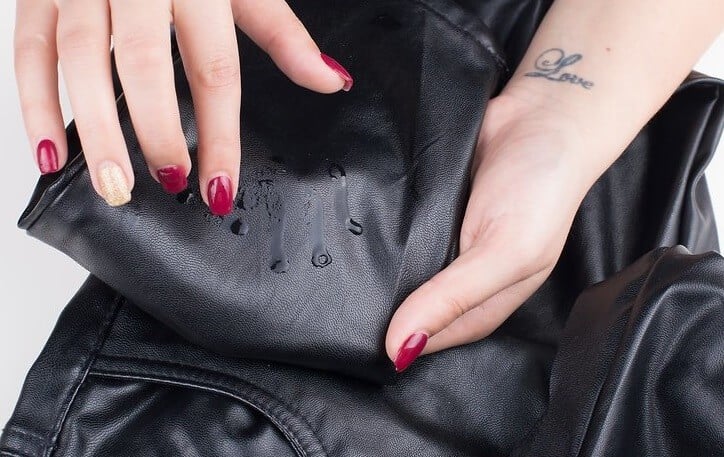 Proper protection-the benefit of wearing a leather jacket is not limited only to a stylish appearance. A leather jacket can protect you from a lot of physical injuries. The real leather is thick in nature and that's why there is a padded protection between the wear's body and the outer world. And that's why most of the bikers are suggested to wear leather jackets during the ride. Biker jackets are also designed uniquely so that the bikers can get added protection in their shoulders, hands and chest.
A century-old choice- has been around for over a century. It is not something that the modern designers have crafted. Previously it was a hot choice of the aviation pilots and crewmen. After the Second World War, leather biker jackets became too much popular among the U.S military. Irving Schott has first designed the biker jackets for the military men for adding protection and warmth.
Wear at anywhere-there are some jackets which are strictly limited for formal or casual use. But when it comes to leather jackets then these are of high level of versatility and allow you to wear it at anywhere-any formal or casual occasion. You can easily carry it when running errands around the city, night outing with friends, or attending a boring meeting with coworkers. And this versatility you will not get in other jackets or outerwear. so, if you are in search of something versatile which you can wear for both casual and formal occasion then you should avoid other options and stick with a real leather outerwear.
Soft, smooth, and durable-hard things are durable- generally, most of the people have this type of thoughts. But leather jackets prove it completely wrong. Real leather outerwears are loaded with softness as well as durability. The texture is smooth and you will feel good to have it on your skin. Generally, soft jackets are prone to ripping, tearing, and other forms of damage. But leather jackets are strong enough to protect these common forms of damages. If you maintain a jacket with care then it can easily run from one generation to the next generation.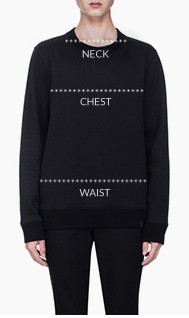 Right size and cut-after investing your hard-earned money on leather jacket if you find it is not the right size for you then we can relate how much frustrating you can feel that time. Maybe the sleeves are small or the chest is too tight and you are looking like a low-budget clown! There are no two human who are of same size and shape and that's why it is not possible to get the perfect size when you are shopping at local brick-and-mortar retail stores. But still there is hope! Alen Cooper offers the customize services if you really do not get fit into the pre-crafted sizes. You can share your measurements and we will use that to craft the perfect outerwear for you. Along with this, we offer the exact measure guide so that the customers can select the right one for you.
Dust and moisture resistant-most of the classy jackets we do not want to wear in fear of dust and moisture damage. But hopefully, leather is dust and moisture resistant. And a very few people are aware of this fact. If you are going to any dusty place and thinking about how to protect your skin then leather outerwear can accompany you. The rugged texture is the main thing for which a lot of people are just gaga about leather outerwear over other options.
Easy maintenance-there is no adding headache to clean and maintain the leather jackets. If your jacket seems dirty then just a damp washcloth is enough to wipe off lingering dust or debris. Apart from this, in order to save your leather jacket from drying out, you need to condition it on a regular basis. There are a lot of ways of leather conditioning. You can purchase the best conditioner from the market. And if you do not want to take any chance then consulting with a professional one is the best option.
A smart investment-at the first place buying a leather jacket may seem an expensive investment. But it will save your money and efforts from every year's investment. A real leather jacket runs from one generation to the next generation easily. Then you can relate how much money you can save.
Variety of styles-generally, there are a lot of designs and colors are available. And according to your choice, you can get the best one. If you do not like the same regular styles then you already have the customized option.