"Style is a way to say who you are without having to speak." and you can avail the best and trendy style statement with leather. The world is changing and people are getting aware of what they buy. And this blog is here to let you get the best outerwear experience.
There are lots of brands with different kinds of outerwear choices. But if you are in a cold weather then nothing can beat the benefit of leather. Actually, there is no viable alternative with the same comfort and style.
It is noticed that a question takes place when it comes to leather usages and that is using animals is really a sign of environmental care! Now it can be said that this world is about balance and that's why animal use has become an integral part of many people's lives. In order to have a life, we have to manage foods, clothes, living places, and education. But we need to make sure the way of arranging all these is comparatively harmless. And that's why a lot of modern people are leading towards the sustainable fashion products.
When it comes to sustainable fashion clothing then it should start with leather,as it is long lasting and biodegradable. During the processing, Alen Cooper uses very mild chemical so that the environment cannot get harmed and the customers can easily enjoy the leather wearing. Using too much harsh chemical can invoke skin rashes. And that's why we use the mild so that our customers do not face any kind of interruptions with our products. Here, we always use the best raw materials and engage the expert employees so that you can easily avail a product with the high-quality and great longevity.
So, let's explore all the exciting reasons to wear leather-
No better alternatives
Yes, it is completely true that there is no better synthetic alternative which biodegrades better than leather. Along with this, it is also noticed that when the synthetic alternatives have biodegraded it leaves behind some plastic particles in the soil which harmfully pollute the environment. And those particles are entered in our bodies through the sea foods. For the sake of the environment and to avail a long-lasting fashion product you will not find a better alternative than leather. So, without any doubt this time try the best leather jackets clothing from Alen Cooper.
Great sustainability
Most of the synthetic alternatives are made of by petroleum by products and it is not a renewable source. There are a lot of other issues which is making the petroleum alternative more prone to get refused! But when it comes to sheepskin then it is completely renewable and comes with a longer lifespan. And that's why most of the fashion clothing corporate prefers to avail leather more than any other synthetic alternative. Over the decades, leather has been one of the most preferred clothing materials due to its sustainability, longevity and classy look. Especially, people, who live in the cold weather they can best feel the necessity of leather. To stay warm or to deal with outer cold, people don't need to wear lots of clothes as a leather or shearling overcoat is a fine and comfortable option.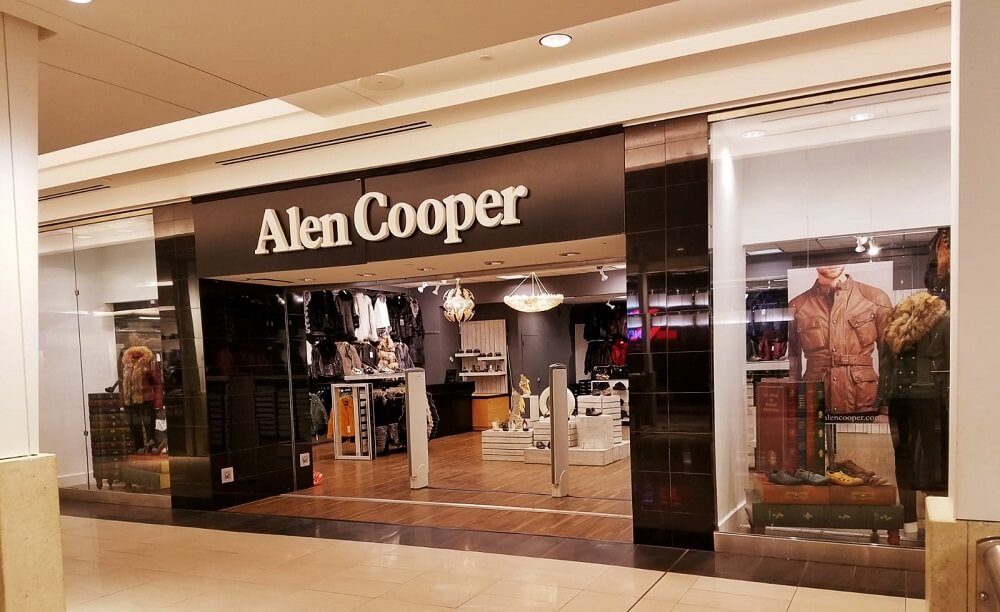 Environment-friendly
How can leather be environment-friendly? Probably this question must be popping into your mind. At Alen Cooper, all the used chemicals are mild and do not harm the environment. Along with this, the leather, fur or shearling are biodegradable and come with a great longevity. And as compared to synthetic alternatives which loose the charm just in one season whereas a pure leather clothing or accessory has near about 20-30 years of lifespan.
The safest clothing option
This is another great reason for which a lot of people all across the world are getting gaga for leather. Actually, there is no available alternative till the date which is more safe than leather. According to the dermatologists, synthetic alternatives can cause skin rashes, bumps, and other interruptions. The list does not end here as due to these synthetic alternatives, health issues like infertility, respiratory diseases or even cancer can take place. And that's why leather is the safest option for the fashion clothing.
Choose the best manufacturer
Well, after the discussion if you are planning to avail some leather clothing and accessories then Alen Cooper can be a great source. Why? Here is the explanation. First of all, it sources all the fine quality leathers from Italy and gets all Leathers processed there with all state of art Machinery and Technology. These fine leathers are sent overseas for Cut & Sew. Here it has its own updated manufacturing setting with proper technological support and expert employees to make the best quality trendy leather products without compromising the quality. There are efficient designers to let you get experience a great outerwear sensation.
So, just visit the physical stores or explore the latest collection through the website. You will get the best quality and trendy-designed clothing at the reasonable price. All the products really worth the price and soon you too will realize that.
So buy the best one and win the trend!
Cost-effective
It is earlier mentioned that leather is in trend over the decades and will remain always. Actually, the great fact about leather is that it is one of the most durable clothing. And that's why a lot of people prefer to invest in leather fashion clothes. A single leather jacket or shirt can be the leading in the trending list for more than three years. Actually, leather does not go out of the fashion. If you want to grab all the latest leather collection then Alen Cooper can be a great choice for you. A leather apparel looks all new even after couple of years after the purchase. So, now you can realize how leather can be a cost-effective fashion clothing option for you.